Zetex Carpet Tiles
Zetex is a brand name of Carpet Tile Solutions which produces and markets high quality carpet tiles.
Our focus is on quality, design and creating innovative products which meet the expectations of architects and designers.
We have carpet tiles manufactured specifically for use in office, leisure, education and all commercial sectors.
At Carpet Tile Solutions we have cut out the marketing overheads associated with major brands, therefore, we offer better value whilst maintaining the same high quality.
Eco Tile Range
Our Eco ranges are manufacured with 100% Regenerated Nylon (

yarn.)
Our Eco Tile range is produced in a pattern design and can be laid in different ways to create your own personal floor.
The Eco ranges can also be recycled at the end of its life with less going to landfill.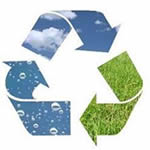 Eco Ranges Benefits to the Environment